Design Lab™
Are your learning environments aligned with your pedagogical vision? Do they cater to different students and their needs? Are they shaping how you want everybody to work and learn and become the school you aspire to be?
There is a hidden curriculum in classrooms, shaping student behaviour and teacher work styles to an industrial age framework. Breaking free from those traditional roles and unleashing real learning is a huge but necessary step.
Today we need spaces that support collaboration, experiments, exhibitions, playful varied learning and a whole lot more. We also need those quiet spaces for reflection, study and downtime.
Bringing spaces into your didactic toolbox changes your capacity for creative teaching and learning in inclusive welcoming environments.
One innovative teacher may create an exciting learning space that help improve wellbeing and learning for his or her students. We encourage you to take the leap from a few passionate educators changing their own spaces to work strategically with your learning space design throughout your school, building a common culture of student-centered learning.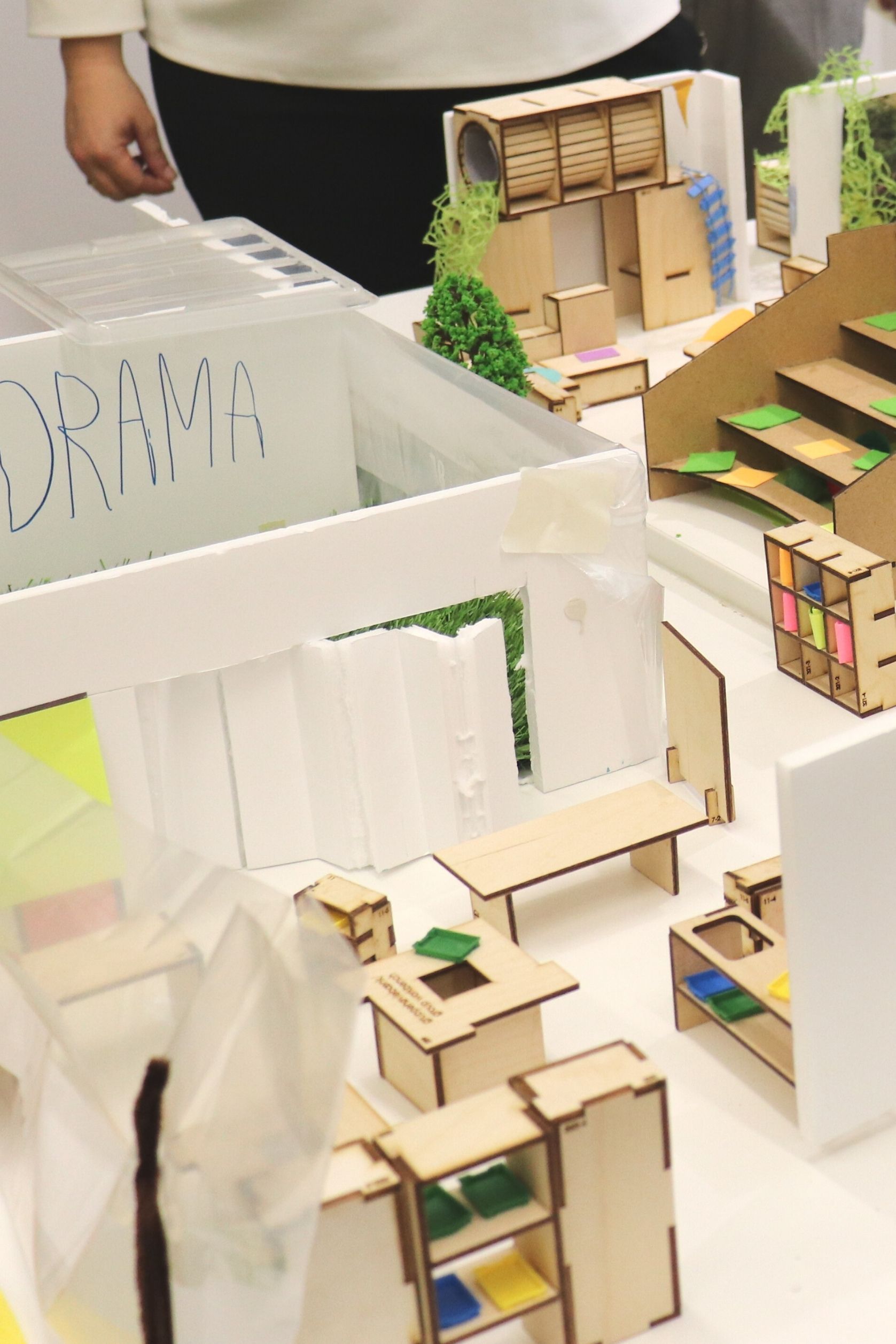 The Learning Space Design Lab™ workshop
The Learning Space Design Lab workshop sets the scene for teams, whole faculties or student bodies to create new practices and learning environments collaboratively and empower both teachers and students to start making change in their classrooms.
Learning Space Design Lab  will inspire you, boost your ideas and start building a shared understanding of the narrative of learning spaces in your school.
Learning Space Design Lab is a playful, hands-on workshop enabling you to visualize how to embark on those next practices you aim for, letting you collaborate and negotiate with the use of your hands more than words.
Learning Space Design Lab™ is recognised as a Top 100 Global Innovation in Education by the renowned Finnish organization HundrED.org, an organization dedicated to identify and share innovations that will help every child flourish.
Contact us for more information
Contact us
Design Lab workshops are run in conjunction with Planning Learning Spaces contributor Lene Jensby Lange and her team www.autens.dk